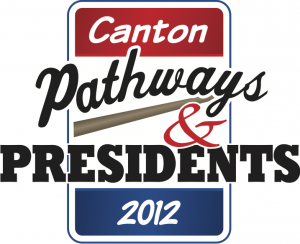 Two organizations will join forces to showcase Ohio's portion of America's first coast-to-coast road next June. The Ohio chapters of the national Lincoln Highway Association and the official Ohio Lincoln Highway Historic Byway are planning to bring over 200 visitors to the McKinley Grand Hotel in Canton, Ohio for a week of lectures, seminars, day-long road trips, banquets and other evening activities, all draped with the theme of Pathways & Presidents and celebrating the Lincoln Highway.
The annual conference is held each year somewhere along the corridor from New York to San Francisco. This last summer, Lake Tahoe dazzled attendees with their local culture and history, and two years ago Dixon, Illinois, birthplace of Ronald Reagan, hosted the week-long conference.
The conference will begin Monday, June 18, providing something for everybody. Plans are for a special welcome reception open to anyone wishing to have answers about the historic road, and there will be a special Marmon automobile exhibit one day of the conference. Attendees are from all over the United States and the world, and usually leave with much more knowledge of the early automobile era and this famous highway, and about this area of the country.
According to conference organizer Jim Cassler, there will be additional tours focusing on Ohio's Amish Country, a train trip on the Cuyahoga Valley Scenic Railroad and a trip to the National Packard Museum in Warren, Ohio honoring Lincoln Highway co-founder, Henry Joy, who was also president of Packard Motors. Presidential activities will include Canton's First Ladies National Historic Site, while a trip to Marion will highlight Warren Harding's involvement in the early highway.
Anyone interested in learning more may visit www.lincolnhighwayassoc.org or www.historicbyway.com for general history of the highway. You may follow breaking information on Facebook as well. Registration information will be available there at a later date.
Contact: Mike Hocker, Executive Director
Ohio Lincoln Highway Historic Byway
www.historicbyway.com
Voice: (419) 468-6773
Fax: (419) 468-5139
email: info@historicbyway.com